Applied Microbiology International is delighted to announce that Callum Cooper of Sunderland University has been appointed as the new Deputy Editor for Letters in Applied Microbiology.
Callum has worked at Sunderland University since July 2018 and currently teaches micro on the Pharmacy, Biopharmaceutical Sciences, Biochemistry and Medicinal Chemistry programmes.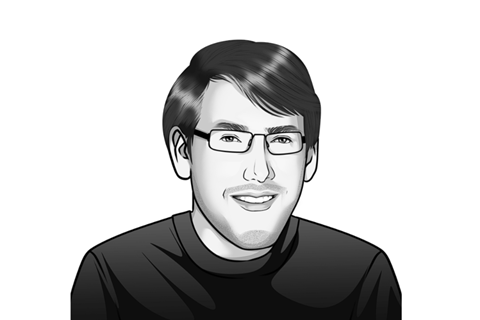 He has been involved in a long-standing collaborative research project at UoS that won a Royal Society of Chemistry Analytical Division Horizon Prize in 2022 - the Robert Boyle Prize for Analytical Science.
Callum has been a member of the Journal of Applied MIcrobiology and Letters in Applied MIcrobiology editorial boards as Handling Editor since 2016.
Sparking an interest
He graduated his undergraduate degree in 2005, BSc Hons Biological Sciences with Biomedicine, and credits Keith Jones and Jackie Parry at Lancaster with helping to spark his interest in microbiology.
He went on to earn an MSc Biomedical Sciences in 2006 from UWE Bristol followed by a PhD at Cardiff University ("Controlled delivery of bacterial viruses for the eradication of bacterial infection" - Supervisors J-Y Maillard and S Denyer)
Callum went on to do various postdocs at Cardiff until Dec 2014 with Les Baillie and J-Y Maillard - mainly decon-related work. Some of these projects involved travel which he says allowed him to go and work with some amazing scientists from different parts of the world.
"I moved to Stockholm University to do a post-doc with Anders Nilsson on bacteriophages in January 2015 to March 2018 which gave me the opportunity to work on some EU project work with other phage scientists around Europe," Callum says.
Outside of work, he describes himself as a bit of a gamer, plays golf on occasion and enjoys books and movies - "Reading Jurassic Park as a kid is one of the things that got me into biosciences!"
"I'm grateful for the opportunity to be Deputy Editor of Letters in Applied Microbiology and look forward to working with the Chief Editor, editorial team and authors to build upon the success of the journal," Callum says.