Students will learn about the microscopic science of disease prevention, and stopping pandemics like Covid-19 in their tracks, on a new degree programme in Keele University's School of Life Sciences.
The new BSc in Microbiology and Immunology has been launched to give students a deep understanding of two modern branches of biology, which explore how microbes can be controlled to prevent disease, and the benefits that microbes bring to all life on earth.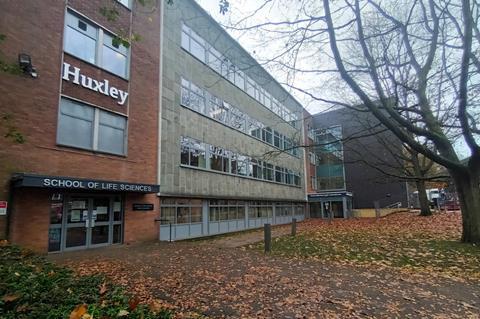 In microbiology, students will study the biology, biochemistry, and physiology of viruses and microorganisms including bacteria, fungi, and parasites, as well as the diseases these can cause and their wider application in biotechnology and their critical roles in global ecosystems.
The immunology branch of the course will look at the role of the immune system in health and disease, and how components of the immune system such as antibodies can be exploited to develop targeted therapies for diseases from cancer to infectious diseases.
Students will also receive comprehensive laboratory training in modern, high-tech laboratory facilities to give them a solid foundation and the best start in their careers with all of the fundamental skills needed for work in this field.
Dr Naomi Forrester-Soto, Head of School for Life Sciences said: "This course represents a fantastic opportunity to study the smallest organisms that are essential for all life but can also cause significant harm through disease."