Carer's Week (June 5-11), is an annual campaign to raise awareness of caring, highlight the challenges unpaid carers face and recognise the contribution they make to families and communities throughout the UK.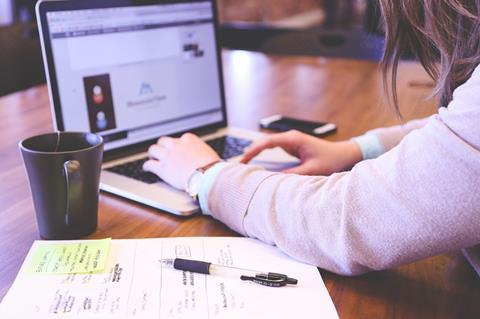 The awareness week also helps people who don't think of themselves as having caring responsibilities to identify as carers and access much-needed support.
"I don't see myself as a carer – but lockdown threw my caring role into sharp focus," AMI Policy and Public Affairs Manager Lucky Cullen says.
Lucky's sister Kaycee (21) has Down's Syndrome and also suffers from hypoxia and sleep apnoea, requiring a breathing machine at night.
Lockdown pressure
Lucky completed her PhD in Medical Microbiology at the very start of 2020 and at the time was doing an internship with what was then SfAM and is now Applied Microbiology International. As that internship transitioned into a full-time job, it turned out to be a blessing as Lucky could support her sister during lockdown.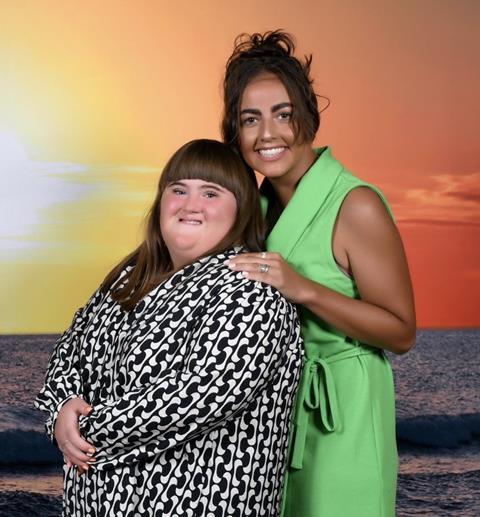 "So doing an internship allowed me to make that switch from the lab into a policy-related role. Arguably, the pandemic made that decision easier for me - because although I miss research - but it meant that I could work in policy, which I wanted to do, but I could also keep them safe, so it was perfect," Lucky says.
"Prior to the pandemic, Kaycee had been in a good routine, attending school daily, sports clubs and had a social schedule better than anyone I know, but lockdown brought all that to a halt and made life extremely challenging.
Homeschooling challenge
"Kaycee has profound and multiple learning difficulties and uses Makaton sign language to communicate. This made homeschooling very difficult, as I had to familiarise myself with the functional curriculum for individuals with special educational needs and disability (SEND) and homeschool Kaycee using the Picture Exchange Communication System (PECS).
"During the pandemic, there was a lot of fear around the medical vulnerability of people with Down Syndrome with severe COVID-19, and Kaycee's additional respiratory complications meant she could not leave the house.
"Kaycee had a full timetable, with a walk planned every lunchtime - she had to do 10,000 steps. We had set lessons that I was teaching, and we followed Joe Wicks, the body coach, to help Kaycee with her weight loss."
Necessary adjustments
The good thing about working for AMI, she says, is that they are very open to making necessary adjustments to support people to work in the best way they can, including working early or late. In Lucky's case, they agreed to condense her working week, and even after lockdown lifted, this proved invaluable.
But in recent months, AMI has begun trialling a four-day week policy, which is not only expected to improve work-life balance and productivity, but also works well for Lucky and her family.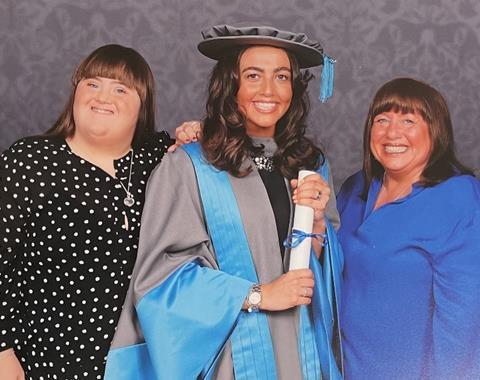 "The COVID-19 pandemic had a monumental impact on unpaid carers' lives – not only because of the increased amount of care that many provided, but because of the far-reaching effect that providing this level of care has had on carers. Carers need to be recognised for the difficulties they are experiencing, respected for all they are doing, provided with information, and given the support they need," she says.