The winner of the WH Pierce Prize is due to be announced later this month at the Applied Microbiology International Awards 2022.
This prestigious award is presented to a microbiologist who has used microbiology to make a significant contribution to One Health advancements. The WH Pierce Prize is sponsored by the family of WH Pierce and ThermoFisher Scientific, one of the world's largest manufacturers and distributors of microbiological media and other diagnostic materials.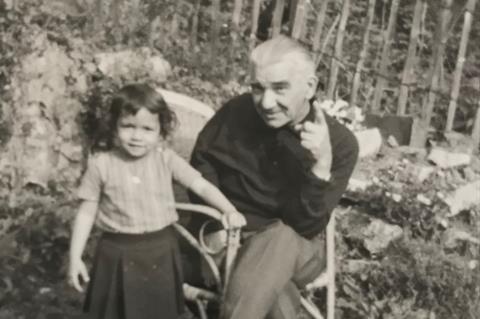 Like many of the applied microbiology awards, the WH Pierce Prize is named after a distinguished individual who has been recognised by AMI for his outstanding contribution to the field of applied microbiology.
William (Bill) Henry Pierce was a long-standing member of Applied Microbiology International and former Chief Bacteriologist of Oxo Ltd, now part of the Thermo Fisher Scientific Group,
Throughout his lifetime, he made significant contributions to the improvement of bacterial culture media that are still used in a vast range of applications worldwide today. His work developing dehydrated extracts for making bacterial media culture had a significant impact on industry and made bacterial culture faster, more efficient and more reliable.
At Oxo Ltd, he developed a dehydrated peptone, a dried extract that had vital applications in food safety testing and diagnosing bacterial infections in hospital patients. The extract was used to test food products, including tinned meats consumed by soldiers on the battlefields of World War 2, and was also vital in the timely diagnosis of septicaemia
The success of this dried peptone led to a significant development in culture media production and a new line of Oxo products, and Bill Pierce went on to develop the new dried extracts that were used to make culture media.
Recent winners of the WH Pierce Prize include Dr Freya Harrison in 2021 for her work on translating mediaeval literature and medical texts to uncover ancient antimicrobial recipes; Dr Joan Geoghegan in 2020 for her work focusing on the mechanisms of Staphylococcus aureus colonisation and infection; and Dr Lindsay Hall in 2019 for her work on exploring the first contact between microbe and their host during the early life developmental window.
The winner of this year's WH Pierce Prize will be announced at the Applied Microbiology International Awards 2022, which will be held at Illuminate at the Science Museum on 29 November - the first event held by Applied Microbiology International (AMI) under their new branding.
The event will celebrate this year's greatest achievements in the field and AMI will be welcoming Professor Sir Jonathan Van-Tam MBE, Pro-Vice-Chancellor for the Faculty of Medicine & Health Sciences at the University of Nottingham and an Honorary Fellow.
To find out more, click HERE.