Applied Microbiology International has announced that it will soon be launching a new open access journal, Sustainable Microbiology.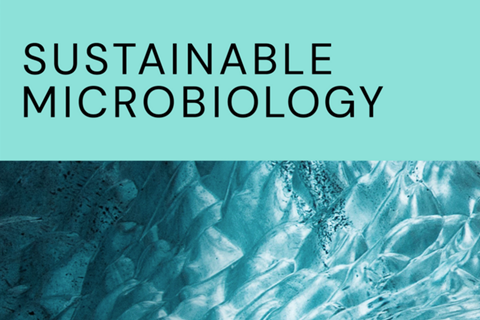 It will be the first new journal launched by the society since Microbial Biotechnology in 2008 and will be published in partnership with Oxford University Press.
Sustainable Microbiology is set to launch in January 2023 and will aim to demonstrate the current and future role of microbes in improving global economic, social, and environmental sustainability.
The new journal's target audience will be scientists, policy makers and practitioners and it will publish papers on all topics related to the application of microbiology in achieving the UN Sustainable Development Goals (UN SDGs), aligning with AMI's new strategic direction.
It will be AMI's first journal to publish policy papers alongside research and reviews.
Announcing the plans, Editor-in-Chief, David Pearce, Professor of Environmental Microbiology at Northumbria University, Editor-in-Chief, said: "Applied microbiology has a key role to play in working towards a more sustainable future, and so Sustainable Microbiology is looking forward to welcoming submissions in which authors present their work in a way that specifically showcases how microbiology can contribute towards the UN SDGs."
David is currently building his editorial team ready for launch in January. If you are interested in serving on the editorial board, please send your CV with a short application letter to Kathryn@appliedmicrobiology.org.
To find out more, click HERE.