Women from across the globe will gather in Auckland next September to discuss how science, engineering and technology can help create a better, more equitable world.
The 19th International Conference of Women Engineers and Scientists (ICWES19) will take place in Aotearoa New Zealand's largest city, from 3-6 September 2023.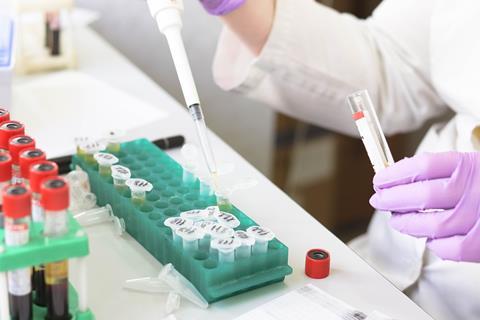 The conference theme – Shaping the Future – will offer examples of and insights for women studying and working in STEM (science, technology, engineering and mathematics), and their advocates, and showcase the potential of science and engineering to change the world for the better.
Women from around the world are invited to submit their work – from fundamental research projects to examples of how science and engineering is being applied in the real world - to be considered for the programme. Abstract submission is open until December 2022, with the full programme confirmed in early 2023.
Organisations are encouraged to support their teams' personal and professional development by challenging their female staff to submit an abstract on a recent project or piece of research, and by providing opportunities for them to attend the conference in person.
The conference programme will focus on nine areas of STEM:
Protecting and restoring the natural environment
Enhancing liveability through urban transformation
Improving transportation by revolutionising mobility
Transitioning to clean energy
Improving health and healthcare
Providing food security
Advancing technology
Protecting people from natural hazards and other threats
Ensuring STEM diversity and equality.
The programme will also feature keynote speakers from Aotearoa New Zealand and around the world, panel discussions, interactive workshops, and opportunities for networking with like-minded individuals. Following the conference, attendees are invited to join field trips to see Aotearoa New Zealand STEM in action.
"Women are still under-represented in many areas of science and engineering, particularly at more senior levels," said Emma Timewell, co-Chair of ICWES19 on behalf of the Association for Women in the Sciences (AWIS).
"Being able to bring women together to discuss not only the amazing work that they do, but also to find ways to improve the global engagement of women in STEM, is a privilege."
Bryony Lane, co-Chair on behalf of Engineering New Zealand, said: "Aotearoa New Zealand is a country built on innovation in science and engineering. We're excited to be able to showcase Aotearoa New Zealand to the rest of the world."
ICWES is the flagship triennial conference of the International Network of Women Engineers and Scientists (INWES). ICWES19 is being hosted by the New Zealand Association for Women in the Sciences (AWIS) and Engineering New Zealand.