UK Prime Minister Rishi Sunak has denied claims that Strep A antibiotics are running out, despite warnings from pharmacists.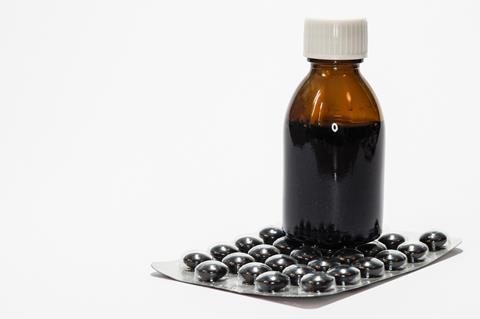 "There are no current shortages of drugs available to treat this and there are well-established procedures in place to ensure that that remains the case," Mr Sunak told the Commons this week.
Meanwhile, Health Secretary Steve Barclay insisted that stock levels are not a concern, saying: "We're in very close contact with our medical suppliers. They're under a duty to notify us if there are supply shortages. They have not done so as yet.
"Now, sometimes GPs can have particular surges if they've got a lot of demand in an area, and that's quite routine … we can move the stock around our depots. As of last night when we checked (with suppliers), they said they could reassure us that they've got good stock and were moving that around to meet demand."
Mr Barclay said the UK is currently seeing a higher number of cases of Strep A compared to other years and the NHS is working hard to make sure parents are aware of symptoms as it can be treated appropriately with antibiotics.
Strep A
At least nine children have died across the UK in recent weeks after contracting the bacterial infection, which usually only causes mild illness but can, in rare cases, develop into an invasive disease can prove fatal.
Pharmacists have reported issues getting liquid penicillin, with two industry bodies raising concerns over supply.
Nick Kaye from the National Pharmacy Association said there had been some "blips in the supply chain" around the liquid form of firstline penicillin.
"There are second line and other antibiotics that can be used. The blip in supply chain shouldn't get people not to attend their GP or pharmacist if they think something is problematic," he said.
Dr Leyla Hannbeck, of the Association of Independent Multiple Pharmacies, said: "Pharmacies across the country are saying it's very difficult to get hold of antibiotics. When they go online to order they are told it's out of stock or unavailable."
Earlier this week, GP pharmacist Siddiqur Rahman, said: "In my area, Kent, there are people coming from miles away to my local chemist, because everywhere else where they live has been out of stock.
"This morning they have told us that there's literally no liquid penicillin antibiotics at all."
Supply issues
Community pharmacist Killian Johnston from H Sweeny Chemist in Londonderry in Northern Ireland said: "I've checked with our main three wholesalers and they can't get any penicillin tablets or liquid.
"We normally carry enough for two weeks but we've gone through what we would normally dispense in a few weeks in the last couple of days.
"It's not just penicillin, there's a shortage of trimethoprim and amoxicillin as well. It's a bit of a mess.
"We've been experiencing supply issues for about 18 months but it's times like these that it becomes really obvious.
"As pharmacists, we just want to do the best for our patients and, in fact, I spend hours every day trying to source medication, but this is the worst I've ever seen it in the 17 years I've been a pharmacist."
Dr Michael McKenna, a GP based in west Belfast, said more than half of the 50 consultations he conducted on Tuesday morning were dealing with concerns about Strep A infections in young patients.
"The problem is we have been told there is a low threshold for prescribing antibiotics and we know this is causing a shortage already," he said.
"Parents are worried — I've even seen a child who was perfectly well whose mum wanted me to check she was okay because she's so afraid of Strep A.
"The symptoms are so vague and there are extreme pressures across the system, so there are even more pressures on GP appointments and access to the surgery."