Biotech company NCIMB, one of the industrial beneficiaries, recently hosted three early career scientists as part of the ARISTO programme which aims to develop tools to assess the toxicity of pesticides on soil microorganisms. We find out how it went.
Pesticides may undergo a strict testing regime, but one aspect that is not always given enough consideration is their impact on soil microorganisms.
Within the EU the assessment of pesticide toxicity on soil microorganisms lags behind the assessment for aquatic organisms. The European Food Safety Authority has identified soil microorganisms as an attribute to monitor during pesticides environmental risk assessment, and stressed the need for novel tests to assess the toxicity of pesticides on soil microorganisms.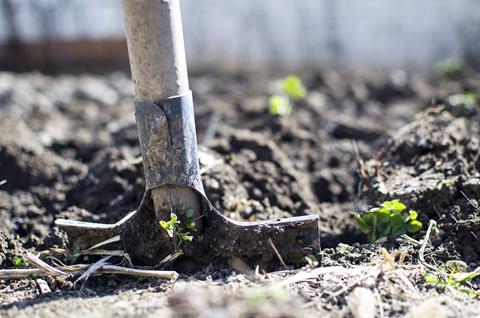 That's why the ARISTO programme has been set up - an International Training Network (ITN) funded by the European Union's Horizon 2020 research and innovation programme under Marie Skłodowska-Curie grant agreement. The network includes 9 PhD projects, 7 academic and 9 industrial beneficiaries, and five partner organisations from nine different countries.
The project aims to develop tools to assess the toxicity of pesticides on soil microorganisms, while training the next generation of soil ecotoxicologists. Soil microorganisms are essential to soil health, and crop performance, so it is vital that pesticides are adequately assessed and their impact on soil microbes fully understood.
Biotech company NCIMB, one of the industrial beneficiaries, recently hosted three early career scientists as part of the programme. Industry–academia engagement can have many benefits, accelerating the application of research results and enriching postgraduate programmes.
We asked the three fellows about their projects and the experience of an industrial placement.
Eleftheria Bachtsevani says:
Pesticides are considered major environmental pollutants. For this reason, the European Commission has imposed a stringent pesticide regulatory scheme for pesticides, with a well-defined risk assessment for aquatic organisms and terrestrial macro-organisms but not soil microorganisms. This seems like a major oversight for chemicals that are applied within agricultural systems and one which the ARISTO project aims to address.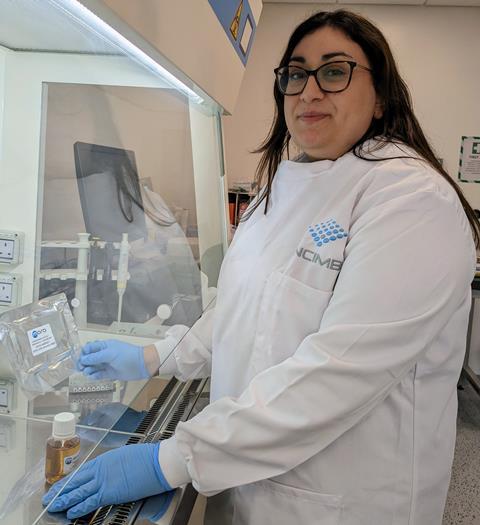 My project, which is one of nine that make up the programme, involves in vitro assessment of pesticide toxicity to ammonia oxidizing, and other nitrification microorganisms. Ammonia oxidising microorganisms are considered ideal candidates for assessment of pesticide toxicity due to their key role in nitrogen cycling, which of course is crucial for soil health, and their sensitivity to agrochemical compounds.
An ideal outcome of my project would be the development of pioneering in vitro tests, as a first conservative step, to assess the toxicity of pesticides using ammonia-oxidizing microorganisms as bioindicators. NCIMB was chosen as the industrial partner for my project because of its track record in the development and application of the MARA multispecies microbial ecotoxicity tests that are now used by the UK oil and gas industry as part of their regular effluent testing.
A significant part of my project involves the comparison between the toxicity of pesticides on nitrifying microorganisms and the toxicity results of the same compounds obtained using the MARA kit.
During my stay at NCIMB, I've been learning how to use the MARA kit which includes eleven freeze-dried microbial strains in a microtiter plate. Also, I had the opportunity to see the different stages of the kit production and learn about the different factors that were considered in selecting the strains to be included in the MARA plates.
It's a valuable experience to understand more about the requirements of manufacture, and the trials that are carried out prior to the release of a kit.
The time I am spending at NCIMB has made me realize how different it is to work in industry compared to academia. My exposure to industrial practices, from the production of a product to management, gave me an opportunity to develop new skills that may not be available in academic settings.
In particular, my time here has given me a better perspective on how findings in academia can be applied to the world's needs for addressing the problems of pesticide toxicity in ecosystems.
Cara Meyer says:
As a PhD student specializing in the impacts of pesticide use on soil microbial communities, I recently spent a month at NCIMB. This secondment not only expanded my understanding of the intricacies of microbial communities, but also provided an invaluable perspective into the needs of industry professionals in the sphere of microbial risk assessment.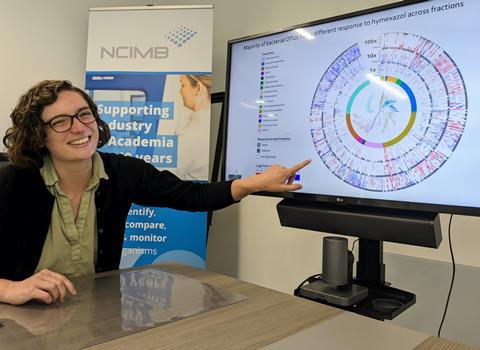 My doctoral project explores the potential indirect effects of pesticide application on soil microbial communities mediated by biotic interactions between taxa. As part of the ARISTO programme, my research responds to the rising concern that pesticides, although aimed at mitigating crop pests, might have unintended ramifications on beneficial soil microorganisms.
These microbes play a fundamental role in maintaining soil health and fertility, and disruption to their community structure could have cascading effects on the broader ecosystem. My research indicates that indirect effects can be widespread throughout microbial communities and we should aim to account for these in risk assessment procedures.
An important realization during my stay was the significant gap that often exists between academic research and industrial needs in the realm of microbial risk assessment. Industry professionals face unique challenges and require quick, accurate, and cost-effective assessment methods that can be feasibly implemented on a large scale. Understanding these industry-specific demands has given me a new perspective, which will shape my future research.
My month at NCIMB has been an enriching journey, which has deepened my appreciation for the complexity of soil microbial communities and the intricate balance that must be maintained to ensure healthy ecosystems. It was inspiring to observe the meticulous protocols, keen attention to detail, and relentless pursuit of data accuracy exhibited by the NCIMB team!
Above all, my time here has shown me the necessity of translating academic findings into real-world solutions to address the challenges of microbial risk.
Kunyang Zhang says:
Knowledge of the environmental biotransformation of organic contaminants is essential for chemical risk management, bioremediation of contaminated sites and the development of green chemical alternatives. When considering the impact of pesticides in the environment, it is important to take into account pesticide transformation products, formed in the environment, as these can have similar, or even more serious adverse environmental effects than the parent pesticides.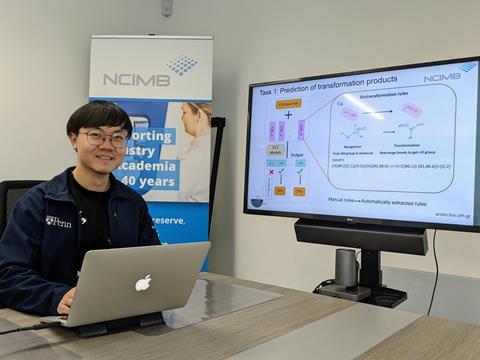 My project mainly consists of the in silico prediction of pesticide pathways and the development of QSAR models for toxicity evaluations. The project proposes to apply deep learning models pretrained on large chemistry data sets for predicting soil toxicity of pesticides and their transformation products on ammonia oxidising microorganisms, with the help of transfer learning.
I was pleased to have the opportunity to spend a month at NCIMB as part of my postgraduate programme, because the company is a hub that includes a microbial culture collection specialised in environmental and industrial strains, as well as providing microbiology and ecotoxicity testing services to industry.
This combination means that the company can play a pivotal role in supporting scientific research, innovation, and product development across various different industry sectors.
Since my project work is mainly in silico, it was fascinating to spend some time with lab-based microbiologists, and learn about the role of the culture collection in understanding and preserving microbial biodiversity.
Having exposure to real-world applications of microbiology has inspired me a lot and I got a better understanding of my research can contribute to practical solutions and have a tangible impact outside of the academic realm.
To find out more about ARISTO, click HERE.