CEPI, the Coalition for Epidemic Preparedness Innovations, and the Houston Methodist Research Institute (HMRI), have today announced a partnership to combine cutting-edge artificial intelligence (AI) technology with established laboratory techniques to speed up development of future vaccines against novel viral threats (also known as Disease X).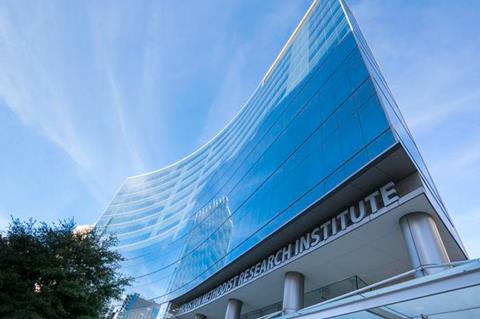 HMRI will lead a consortium including experts from Argonne National Laboratory (University of Chicago), J Craig Venter Research Institute, La Jolla Institute, The University of Texas Medical Branch, and The University of Texas, Austin.
CEPI will provide up to US$4.98 million to HMRI to advance the application of AI to analyse the structures of viruses from priority viral families from which the next Disease X is likely to emerge. These AI approaches will be used to identify target pieces of protein in the virus that stimulate the immune system, known as epitopes. The HMRI-led consortium will initially focus their efforts on paramyxoviruses and arenaviruses, viral families which include the likes of Nipah virus and Lassa virus, respectively.
Machine-learning approaches
AI experts from the HMRI, University of Texas-Austin, La Jolla Institute, and Argonne National Laboratory (University of Chicago) will use machine-learning approaches to optimise the design of potential epitopes. The University of Texas Medical Branch will then validate the immunogenicity of these potential vaccine candidates using established preclinical models.
Should a new pathogen emerge in future, vaccine developers could quickly respond by selecting AI-identified epitopes that would have already been validated in preclinical tests, thereby enabling vaccine candidates to be moved quickly into clinical testing.
Pandemic preparedness
In June, 2023, CEPI announced a partnership with the University of Leipzig to use the Rosetta Macromolecular Modelling platform to generate state of the art immunogen designs and speed up development of future vaccines against novel viral threats.
In November, 2022, CEPI also partnered with University of California, Davis, to support application of AI to expand their "SpillOver" platform to inform prioritisation of viral families with epidemic or pandemic risk.
Preparation of pathogen targets and vaccines through pre-clinical and clinical testing before an outbreak of a novel pathogen will streamline the development of future vaccine candidates against Disease X, potentially within 100 days of identification. This effort to compress pandemic vaccine development down to just 100 days is known as the 100 Days Mission and has been embraced by the G7 and G20.
100 Days Mission
Achieving the 100 Days Mission would give the world a fighting shot to stop the next pandemic-causing Disease X in its tracks. CEPI has a $3.5 billion plan that, over the next 5 years, will kickstart and coordinate the work necessary to achieve this mission.
A critical enabler of the 100 Days Mission is the establishment of a global 'Vaccine Library', a globally accessible store of scientific knowledge, data and prototype rapid-response vaccine candidates against selected viruses from the 25 viral families known to infect humans. Components in the Vaccine Library can be swiftly utilized if a novel pathogen with pandemic potential emerges, significantly accelerating the vaccine development process
CEPI's aim is to store AI-generated, lab-tested and verified antigen designs developed by the HMRI consortium in the Vaccine Library so they can be quickly used to develop vaccine candidates in the event of an outbreak of a novel pathogenic threat. In this scenario, these antigen designs could be taken 'off the shelf', once the gene sequences of the virus causing the outbreak is known, which could then be inserted into an appropriate rapid-response vaccine platform to start production of vaccines for clinical testing.
Beating the next Disease X
An outbreak of a future Disease X is inevitable. Forces such as globalisation, urbanisation, and climate change are increasing the likelihood and frequency of such outbreaks, but that inevitability does not mean the world is destined to relive the devastating impacts of COVID-19.
The scientific advances forged in response to COVID-19 have equipped the world with the tools and concepts that would enable us to interrupt outbreaks in the future before they spiral out of control.
In November, 2022, CEPI published a landmark report entitled 'What Will It Take' that outlined the paradigm shift needed to speed up vaccine development even more, highlighting the crucial scientific and technological innovations (including the creation of a vaccine library) that will enable the world to develop new vaccines against future pandemic threats in just 100 days.
Vaccine library
Non-exclusive access to the components of the Vaccine Library - including virtual antigen designs - will be available to CEPI partners and other developers who agree to enable equitable access to vaccines and other countermeasures against pathogens with epidemic or pandemic potential derived from the Library, in line with CEPI's equitable access policy.
Dr Richard Hatchett, CEO of CEPI, said: "Stopping the next pandemic threat will require rapid development—within 100 days—of safe and effective vaccines against emerging infectious pathogens. A crucial enabler of this 100 Days Mission will be the establishment of a Global Vaccine Library.
"Building the Vaccine Library is a huge task which cannot be achieved by any one country or organization working alone. It will require coordinated investments in countermeasure development and, in outbreak situations, rapid data sharing.
Key investments
"For its part, CEPI is making key investments to help the world solve many of the challenges of vaccine design in advance of an outbreak of a virus with pandemic potential. Advances in AI technology are making this possible by revolutionising how we identify potential vaccine targets, laying the foundations for a library of AI-generated antigen designs ready to use against future pandemic threats."
H. Dirk Sostman, M.D., President of the Houston Methodist Academic Institute, said: "We are delighted to have Houston Methodist Academic Institute be a part of this program, serving our community and the world. Leading this consortium is an amazing undertaking and a testament to the work that Dr. Jimmy Gollihar, his team in pathology and genomic medicine, and many others in our academic institute are doing to help defeat the next pandemic."