The UK Health Security Agency (UKHSA) has launched a ten-year Science Strategy, setting out how UKHSA's science can save more lives, secure health and prosperity and contribute to the UK's ambition to be a global science superpower.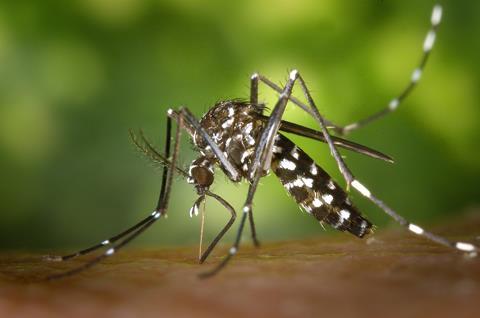 The strategy sets out how the UKHSA's scientific capabilities – including genomics, vaccine evaluation, surveillance, data science, diagnostics and toxicology - will be deployed to prepare for future health security hazards, respond to current threats to save lives, reduce harm, protect livelihoods and essentially build the UK's health security capacity.
Through investment in scientific workforce and deeper partnerships with industry and academia, the strategy sets out UKHSAs ambitions to:
predict and anticipate health threats, through unique and expert skills in genomics, data science and surveillance, including disease vector (such as mosquitoes and ticks) surveillance

create a more secure environment, by enhancing our understanding of the threats in the environment and building scientific defences against these hazards

reduce and eliminate health threats, by strengthening the scientific evidence underpinning health protection programmes – at home and abroad

act on the scientific evidence, translating data, knowledge and insights into practical actions

unlock the potential of scientific assets, and secure the legacy from the pandemic to increase the impact of our science on health and economic prosperity, strengthening vaccine and diagnostic development and evaluation and data science
Professor Isabel Oliver, Chief Scientific Advisor at the UK Health Security Agency, said:
"We saw the art of the possible during the COVID-19 pandemic with genomic data allowing the rapid identification and characterisation of variants enabling the rapid development and evaluation of diagnostics, vaccines and therapeutics. Science was the backbone of the world's response, helping us to understand the virus, how to best protect ourselves and ultimately live safely with the virus. UKHSA will deploy its unique scientific capabilities working with partners to protect lives and livelihoods from the health threats we are facing now and those we will detect, prevent and control in future."
Infectious diseases
Professor Dame Jenny Harries, Chief Executive of UKHSA, said: "The UK Health Security Agency protects our communities from infectious diseases and the impact of chemical, radiological and other environmental health hazards. Our diverse scientific capabilities and partnerships are the foundation of our work, underpinning everything we do. We are already working to continuously protect the public from existing and emerging health threats, but our new strategy will ensure the UK is ready to tackle all current and future health threats quickly and effectively, securing the best health outcomes and greater prosperity for the country."
"Through this work, the agency will identify and address threats rapidly, protecting people's health and livelihoods, reducing the burden on NHS services and ultimately limiting the costs associated with major outbreaks and incidents.
"Our developments include a new Centre for Climate and Health Security, including delivering a five-year assessment report on the Health Effects of Climate Change. In addition, UKHSA is working in partnership to accelerate and expand its role in new diagnostics and developing the organisation's genomic capabilities to detect threats to health rapidly and effectively, as well as supporting the development of the vaccines and therapeutics that we need to protect health."