Two initiatives, an investment of £24 million, will help the UK lead the world in preparedness for pandemics and epidemics, and in delivering secure food supplies.
Co-led by University College London (UCL) and the University of Oxford, the Future Vaccines Manufacturing Hub aims to make the UK the global centre for vaccine discovery, development and manufacture. It will save lives by enabling rapid rollout of highly effective new vaccines for frontline use.
Led by the University of Bath, the Cellular Agriculture Manufacturing Hub aims to transform food production, transitioning to an environmentally, economically, and socially sustainable model in which novel manufacturing systems complement traditional food production.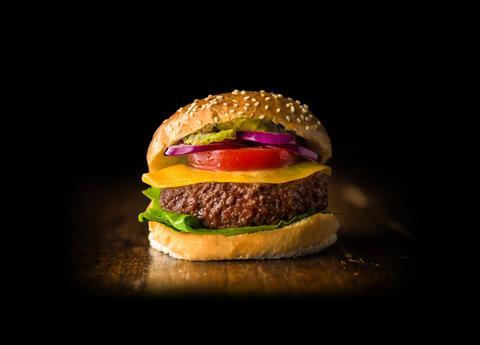 This could reduce carbon emissions and land use by up to 95% compared with traditional meat manufacture, for instance.
The Engineering and Physical Sciences Research Council (EPSRC), part of UK Research and Innovation (UKRI), is funding the new hubs under its Manufacturing Research Hubs for a Sustainable Future initiative. They will run for seven years.
These projects will support the aims of UKRI's recently published sustainability strategy and the hubs will demonstrate best practice throughout in operation and management.
Vaccine delivery
The Future Vaccines Manufacturing Hub is led by Professor Dame Sarah Gilbert at the University of Oxford and Professor Martina Micheletti at UCL.
The hub is a follow-on from the Vaccines Manufacturing Research Hub (Vax-Hub1), which helped the Oxford University-AstraZeneca collaboration produce one of the world's first COVID-19 vaccines and deliver 2.9 billion doses to 180 countries worldwide.
Involving a wide range of partners, the hub aims to:
deliver flexible, innovative technologies that can manufacture many types of vaccine
develop streamlined vaccine manufacturing processes
make it possible to undertake mass programmes of non-invasive vaccination (for example, using oral vaccines)
Food production
The Cellular Agriculture Manufacturing Hub, led by Professor Marianne Ellis, at the University of Bath, sees EPSRC extending its support into an emerging, potentially game-changing sphere of research.
The development of cell-level processes could result in:
lower carbon
less pressure on land use
less dependence on weather
reduced water demand
better animal welfare
This would enable production of foodstuffs and the vast array of co-products that are the same as traditional products produced in a system similar to brewing. This hub, too, will harness the expertise and experience of a variety of partners.
A hub for health and life
Extending its predecessor's work, which builds on the Department for Health and Social Care (DHSC)'s funding to leverage UK impact, the new £12 million Future Vaccines Manufacturing Hub aims to make the UK the global centre for end-to-end vaccine discovery, development and manufacture.
To achieve this bold goal, the hub will drive radical change, delivering flexible new underlying ('platform') technologies that can manufacture many different types of vaccine. With a key focus on product quality and stability, it will also develop improved, streamlined manufacturing processes.
A further objective is to make mass programmes of non-invasive vaccination (for example, using oral vaccines) a reality within the hub's lifetime.
This multidisciplinary initiative's grant will be managed by UCL, but the hub is to be co-led by Professor Martina Micheletti of UCL and University of Oxford's Professor Dame Sarah Gilbert.
It will draw on expertise and experience from academia, industry, policymakers and the not-for-profit sector. With a key emphasis on transferring early-stage research to high-quality manufacturing facilities, it delivers a clear signal of the UK's determination not just to retain but also to extend its global health leadership role.
Growing good
The £12 million Cellular Agriculture Manufacturing Hub aims to break down the barriers to this transformational method of food production.
Integrating existing pockets of excellence across the UK into a coherent, targeted programme, it will create a world-leading research ecosystem that pushes forward fundamental science in this area.
Equally importantly, it will deliver major innovations in the key sphere of manufacturing capabilities built on a solid understanding of the impact, from upstream engagement with a wide range of stakeholders including consumers, food producers and retailers.
Led by Professor Marianne Ellis at the University of Bath, this multidisciplinary initiative also involves four other universities with an array of expertise spanning the underpinning sciences, engineering, and social sciences and a range of industrial partners.
Specifically, the hub's goal is to develop and deliver practical, scalable manufacturing technologies, systems process feedstocks and skills with potential to have an impact and generate benefits at regional, national and international level.
Importantly, it will build manufacturing technologies that link cellular agriculture technologies to ensure a circular bioeconomy, and thus realise new and untapped opportunities for manufacturing.
It will establish the UK as a global trailblazer in the development of cellular agriculture and ensure the UK is strongly placed to seize the extraordinary export opportunities expected to emerge.
Regional, national and international benefits
Minister of State for Science, Research and Innovation George Freeman said: "As part of our record £52 billion investment in public research and development over the next 3 years, we are investing in novel vaccine development, pandemic preparedness, and agri-food security as some of the biggest global challenges we face.
"The UK has a long history of pioneering vaccine research and development and this funding will help ensure the UK is well placed to help develop the science, technology and innovation the UK and the planet needs to ensure economic resilience in the face of growing global threats.
"With 9 billion mouths to feed by 2050 we need to double world food production on the same land area, using half as much energy and water. We cannot achieve that through traditional agriculture.
"The Cellular Agriculture Manufacturing Hub will spearhead the development of new processes to produce key food groups like proteins sustainably and cost effectively to feed a growing global population."
Game-changing contribution
Professor Dame Lynn Gladden, EPSRC Executive Chair said: "COVID-19 has given a graphic demonstration of the importance of vaccine discovery and manufacturing to pandemic preparedness.
"The need to provide plentiful, affordable, nutritious food supplies across the planet is also one of the 21st century's big challenges.
"Our two new Manufacturing Research Hubs will make a game-changing contribution in these areas. Enabling the UK to provide global leadership, they will generate benefits not just in every region of this country but also at national and international level."
Increasing vaccine sustainability
Professor Dame Sarah Gilbert, Pandemic Sciences Institute at the University of Oxford, said: "Although vaccine developers worked rapidly in 2020 to achieve licensure of COVID-19 vaccines using multiple different technologies, there are still many improvements that can be made in vaccine manufacturing.
"In the next iteration of VaxHub we will work to increase sustainability of vaccine manufacturing by improving manufacturing yields, improving thermostability so that vaccines do not need to be refrigerated or frozen for storage and distribution, and assess alternative ways of making vaccines available for mass immunisation when needed."
Streamlining our manufacturing process
Professor Martina Micheletti of UCL said: "This funding will allow us to streamline our manufacturing process of next generation vaccines by using new and innovative responsive technologies and digitalisation tools, such as robotics and automation, that allow us to run faster lower volume studies and deliver quicker results.
"This will enable us to minimise environmental impact by saving material and sharing resources.
"The Hub builds on a long-term collaboration between UCL and the University of Oxford, supported by excellent complementary expertise from academic partners and from some existing and new industrial collaborators."
Transdisciplinary approach
Professor Marianne Ellis, from the Department of Chemical Engineering at University of Bath, said: "I am incredibly excited and thankful that the EPSRC have recognised the opportunities the emerging field of cellular agriculture brings to achieving net zero and addressing food security.
"We have an exceptional team spanning upstream and downstream processing, underpinning biology, upstream (consumer) engagement, supply chain, and life cycle assessment.
"Our initial focus will be the tissue engineered cellular agriculture product, cultured meat, and the precision fermentation product, alternative palm oil, but as the Hub expands we expect many other cellular agriculture products to benefit from the research programme.
"We will take a transdisciplinary approach by engaging with consumers and other stakeholders from the outset to ensure we compliment and boost our country's food and farming industry for sustainability, social, and economic gains."
Seismic move
International food sustainability nonprofit the Good Food Institute Europe praised the UK government's £12 million investment in the Cellular Agriculture Manufacturing Hub (CARMA) led by the University of Bath.
It said a peer-reviewed study recently found that cultivated meat can cut the climate impact of meat by up to 92%, reduce air pollution by up to 94%, and use up to 90% less land.
Researchers will also look into developing foods such as sustainable palm oil through precision fermentation – a technique which also uses organisms such as yeast to produce real egg or dairy proteins to deliver the flavour and texture of foods like cheese, meat, and eggs without using animals.
As well as helping tackle climate change, these foods can protect public health as they do not require the use of antibiotics.
Extraordinary potential
Linus Pardoe, UK policy manager at the Good Food Institute Europe, said: "Today's announcement is a seismic move in the development of a UK sustainable protein industry and I want to praise the government for investing in the extraordinary potential of these new ways of making meat.
"This landmark investment is a strong indication that the UK government recognises the importance of cellular agriculture and the need to invest in the R&D necessary to help British companies scale production, bringing down costs and making this food available to everyone.
"It's also great to see that this project will explore the societal implications of these new ways of making food, ensuring that consumers and food producers understand and benefit from these game-changing innovations."