New year, new career - if you're ready for a move, help is on the way with Applied Microbiology International's new Jobs Board, coming in January 2023.
Our sparkling new Jobs Board is coming soon, so if one of your resolutions is to make a fresh career start, you'll have all the tools you need.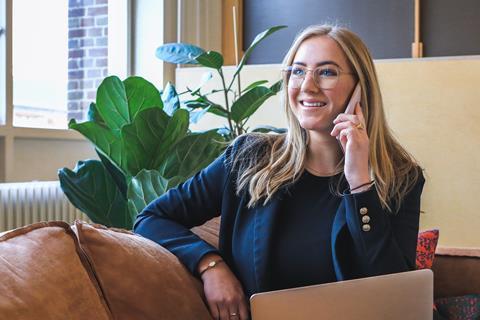 No matter where you are, you can browse all the available jobs in your field with our user-friendly interface, offering one dedicated site for applied microbiology jobs worldwide.
With helpful hints and tips coming throughout the year, our job site will be your go-to place for your next career move.
And even if you're not quite ready to make a move just yet, you can still upload your CV and be ready to strike when the time comes.
If you're an employer, our new Jobs Board will take all the headaches out of the search for talent. If you have a vacancy coming up that you want to advertise for, AMI's Jobs Board is the perfect place to browse candidate CVs smoothly and select those for interview using our online platform.
We'll even throw in one free job posting for 2023, available exclusively to our full, emeritus and corporate members.
Tailoring your package
You can tailor the recruitment to your own needs - depending on the position you want to advertise, we can offer three different packages, with added extras that will allow you to earn the most impact and traffic. We are bound to have an option to suit your recruitment needs and everything you need is all in one place.
We'll be launching our new Jobs Board at the end of January 2023. So if you have a job you want to advertise, contact us today to secure your slot on our launch. With dedicated promotional activities before and after our launch date, your job is guaranteed to get inflated traffic.
AMI Business Development Manager Josie Harris explains: "The jobs board is going to be a fantastic platform for researchers, PhDs and business professionals alike to find, post and browse new jobs within the broad field of applied microbiology.
"Finding the right candidate or job is time consuming and can be difficult. But with our extensive network and community, I'm confident we can support your job goals for 2023 and beyond.
"I am so passionate about helping others in their career development, so if you feel you have a particular experience or skill set to support our community's next steps, please let me know - I'd love to hear from you!"
To find out more, contact Josie on josie@appliedmicrobiology.org.