This year's winner of the Basil Jarvis Prize is to be announced at the Applied Microbiology International Awards 2022 later this month.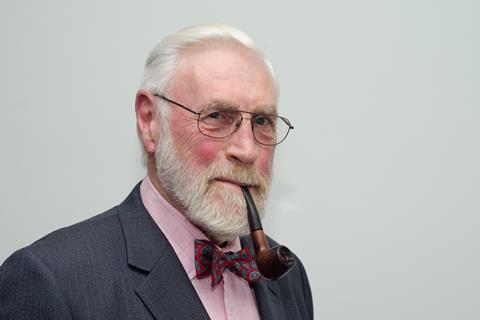 The prestigious scientific award is presented to a microbiologist who has made a significant contribution to the expansive field of food safety, food fermentations and food security.
It is named after Professor Basil Jarvis, a distinguished researcher in the field of food microbiology and a past President of Applied Microbiology International.
An avid advocate for the advancement of early career scientists, he was the author of more than 200 scientific articles and contributed to a number of well-regarded textbooks concerned with the advancement of food microbiology.
His work took him to many countries outside the UK including the USA, Scandinavia and South Africa. Professor Jarvis published widely on food quality and safety, including inhibition of microbes in food systems, microbial toxins in foods, rapid microbiological methods, and statistical aspects of food microbiology.
For almost 40 years he was a Visiting Professor at the University of Reading and for 20 years was an Honorary Professor of Life Sciences at the University of Surrey, where he established a WHO-sponsored graduate course in Food Microbiology for medical and veterinary practitioners.
Professor Jarvis served on numerous official advisory groups, including the statistics group of the AOAC Presidential Taskforce on 'Best Practices in Microbiological Methods', was a Fellow of the Royal Society of Biology and a Fellow of the Institute for Food Science and Technology.
The winner of this year's Basil Jarvis Prize will be announced at the Applied Microbiology International Awards 2022, which will be held at Illuminate at the Science Museum on 29 November - the first event held by Applied Microbiology International (AMI) under their new branding.
The event will celebrate this year's greatest achievements in the field of applied microbiology and AMI will be welcoming Professor Sir Jonathan Van-Tam MBE, Pro-Vice-Chancellor for the Faculty of Medicine & Health Sciences at the University of Nottingham and an Honorary Fellow.
To find out more, click HERE.