My organisation, BD, is a global medical technology company that is advancing the world of health™ by improving medical discovery, diagnostics and the delivery of care. The company leads in patient and healthcare worker safety and the technologies that enable medical research and clinical laboratories.
The company provides innovative solutions that help advance medical research and genomics, enhance the diagnosis of infectious diseases and cancer, improve medication management, promote infection prevention, equip surgical and interventional procedures, and support the management of diabetes. The company partners with organisations around the world to address some of the most challenging global health issues. It has a presence in virtually every country, with more than 65,000 associates who work in close collaboration with customers and partners to help enhance outcomes, lower healthcare delivery costs, increase efficiencies, improve healthcare safety, and expand access to health. I serve as Director of Customer & Workflow Solutions and oversee Europe, the Middle East and Africa.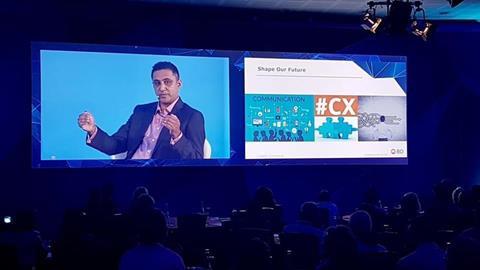 We have a mixture of public and private healthcare systems to serve, which have diverse political, economic, social, technological, legal and environmental factors. Each market possesses a diverse maturity in terms of automation, IT adoption and infrastructure, healthcare safety initiatives, and innovation drive. I lead a team of scientists and clinical associates across Europe, the Middle East and Africa to provide solution services. We provide personalised and actionable consulting services designed to help them evaluate the entire diagnostic pathway through a broader lens, revealing key areas of focus where they can make the most significant improvements. Through training and empowerment of the customers, and through consultancy services, customers can establish greater accountability and address defects across the pathway by tracking insights and metrics.
The greatest benefits of my role are that I get to experience different cultures, different laboratory practices, and different requirements from the lab stakeholders. I also get to collaborate with accreditation bodies in various countries, and most importantly learn something new every day.
Modern diagnostic healthcare services face unprecedented challenges from customer cost pressures, laboratory consolidation, and new entrants into the market. The industry has been transformed into a cost leadership market, where high quality does not support premium pricing. Services are becoming more and more similar between competitors, and this is leading to price erosion. Political instabilities, currency fluctuations, supply challenges, the war in the region for example, are all unprecedented headwinds. In response to these pressures, we work as a team to systematically identify the risks, find mitigatory actions and provide open communications to our customers. Another challenge we face in the post-COVID era is the shortage of skilled scientific associates.
I have always followed the policy of 'learn skills when you need them'.
I started working in a microbiology lab after my graduation. When I decided to work across pathology, I completed a course in clinical pathology. When I needed some managerial skills, I completed my first postgraduate diploma in management. While working in the microbiology lab, I decided to learn more and completed a Master's in Biomedical Science. When we needed to improve efficiency after an NHS laboratory consolidation, I completed a Green Belt and then a Black Belt in Lean Six Sigma. To improve my skillset in the NHS management role, I completed the 'tools for transformation', 'managing people' and 'leading people' programmes. This year, I completed a Master's in Business Administration to upskill my financial and commercial acumen. I have never stopped studying as it keeps my brain young and enables me to continually be wiser than the day before.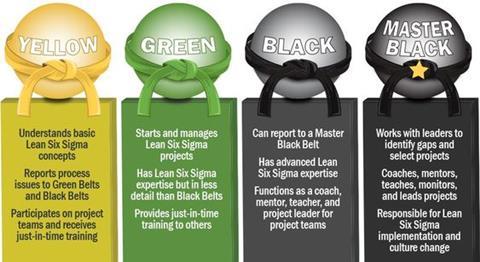 If you are a biomedical scientist with a passion to contribute to the healthcare industry, there are numerous opportunities waiting for you in the private sector. On top of your scientific skills, you will need: communication skills, the ability to work autonomously, a willingness to learn, and a track record of working in a complex environment. It is indeed a rewarding career.