The Gallogly College of Engineering at the University of Oklahoma plans to launch an interdisciplinary workforce education and research centre in 2023 to serve the growing biopharmaceutical industry in Oklahoma.
Named the OU Bioprocessing Core Facility, the center will serve as a shared research resource in biopharmaceutical manufacturing and bioprocess engineering.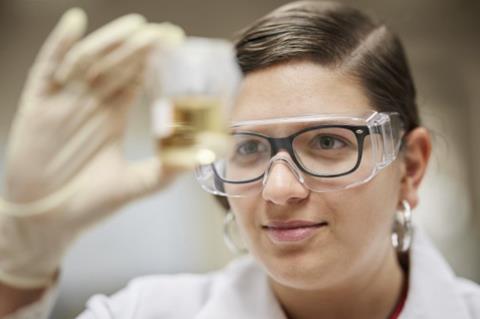 The proposed facility is part of the Oklahoma Biotech Innovation Cluster Initiative, a coalition spearheaded by the Greater Oklahoma City Chamber alongside partners including OU, the Oklahoma City Innovation District and Echo Investment Capital.
Oklahoma's proposal was one of 21 out of 529 applicants selected nationally for the U.S. Economic Development Administration's Build Back Better Regional Challenge.
John Klier PhD, dean of the Gallogly College of Engineering, and Zahed Siddique PhD, the college's associate dean for research, lead the project.
"The OU Bioprocessing Core Facility will provide University of Oklahoma students with access to a state-of-the-art biopharmaceutical manufacturing process laboratory where they will have opportunities to participate in hands-on instruction and research," Klier said.
"Biopharmaceutical drug manufacturing requires sophisticated cell culture, analytical, data science and engineering expertise to move from invention to production. At OU, we want to prepare our students for this important and rapidly growing industry."
The shared centre will support academia, clinical research organizations, private companies and startups. The biopharmaceutical manufacturing industry's rapid growth and expansion demand a steady stream of skilled workers, Siddique says.
"The center will help OU produce well-prepared engineers, advance basic and collaborative translational research and bolster the regional talent base available in this emerging industry," he said.
Housed in the OU Health Sciences Center Research Park, the centre will be near drug discovery and clinical research programs at OU Health near downtown Oklahoma City. Four of the state's five largest biopharma companies are geographically headquartered in the area.
In addition to supporting the OU Bioprocessing Core Facility, EDA funding will finance five other projects in Oklahoma:
Biomanufacturing Workforce Training Center
OU Health Stephenson Cancer Center for Therapeutics - Translational Research Labs
OU Health Stephenson Cancer Center Early Phase Clinical Trial Network
Oklahoma Bioscience Cluster Initiative
Oklahoma Biotech Startup Program