The Boyce Thompson Institute (BTI) has announced the appointment of renowned plant pathologist and microbiologist Dr. Silvia Restrepo as the research institution's ninth and first female president.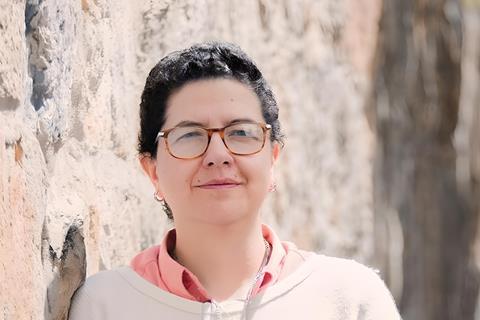 She will assume the position in October, succeeding President David Stern, who has led the organization since 2004. This historic appointment comes as BTI prepares to celebrate its centennial in 2024.
"We are thrilled to welcome Silvia to BTI. Her extensive experience and numerous accomplishments in experimental plant science and scientific leadership align perfectly with BTI's mission," said Stern. "She will be an inspirational leader who will propel BTI researchers and staff to new heights of discovery and impact."
Restrepo currently serves as the Vice President for Research and Creation at Universidad de los Andes in Bogotá, Colombia, where she is also a professor in the Chemical and Food Department. She formerly served as the head of the Biological Sciences department and Dean of the School of Sciences.
Innovative work
Born in Bogotá and having lived in Paris, France, and Ithaca, NY, before returning to Colombia, Restrepo is known for her innovative work fostering leadership engagement through new policies and practices and for developing interdisciplinary and inclusive research programmes.
"With her distinguished track record in research, education, and leadership, Silvia is the perfect fit to lead BTI into its next century," said BTI's Board of Directors Chair Greg Galvin. "Her focus on neglected diseases and crops aligns seamlessly with our mission to increase food security, improve environmental sustainability in agriculture, and enhance human health."
Restrepo holds a Ph.D. from the University of the Sciences Pierre and Marie Currie, Paris VI, in Paris. Her distinguished research has been recognized with awards such as the Elizabeth Grose Prize, the Third World Academy of Sciences award to young scientists, the Prize from the Institut de Recherche pour le Développement, the Louis Malassis International Scientific Prize for Agriculture and Food, the Merit Ordre from the French Government, and the Jakob Eriksson Prize from The Royal Swedish Academy of Sciences.
Pioneering career
Paul Chomet, vice chair of BTI's Board of Directors and chair of the search committee, welcomed Restrepo's appointment and praised her achievements and leadership. "Silvia is an outstanding scientist, leader, and innovator who will bring to BTI extensive strategic planning experience, a background in leading and managing diverse teams, a pioneering scientific career in plant pathology, and a connection to an international network of leaders," he said.
Restrepo worked at Cornell University for three years as a postdoctoral associate and then as a research associate in William Fry's and Christine Smart's laboratories. During this time, she met her husband, and they celebrated the birth of their son. For these reasons, she says Ithaca holds a special place in her heart and is delighted to return and begin her role at BTI in the fall.
"BTI is a world-class institution with a rich history of discovery," said Restrepo. "I am deeply honored to assume the role of president, particularly as the first woman to hold this position, and am eager to contribute to BTI's mission of advancing plant and life sciences and training the next generation of scientists."
Opened in 1924, Boyce Thompson Institute is a premier life sciences research institution located in Ithaca, New York. BTI scientists conduct investigations into fundamental plant and life sciences research with the goals of increasing food security, improving environmental sustainability in agriculture, and making basic discoveries that will enhance human health. BTI is an independent nonprofit research institute that is also affiliated with Cornell University.