The Applied Microbiology International Awards 2022 will be held at Illuminate at the Science Museum on 29 November 2022 - the first event held by Applied Microbiology International (AMI) under their new branding.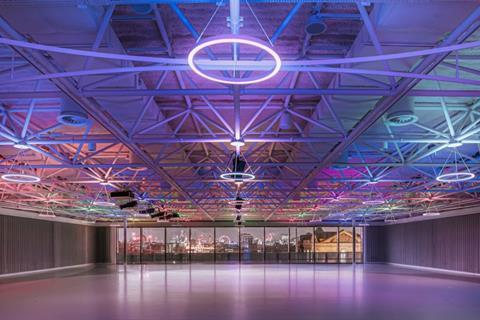 The evening will celebrate this year's greatest achievements in the field, where AMI will be awarding their Horizon Awards, the Applied Microbiology Product of the Year, and welcoming Professor Sir Jonathan Van-Tam MBE, Pro-Vice-Chancellor for the Faculty of Medicine & Health Sciences at the University of Nottingham and an Honorary Fellow.
The AMI Awards programme is designed to celebrate the brightest minds in our field and promote the research, group, projects, products and individuals who continue to help shape the future of applied microbiology.
The awards will be presented during a three-course meal in Illuminate at the Science Museum, UK. The choice of the stunning award-winning venue underlines the history and importance of the learned society whilst bringing Applied Microbiology International into a new age and modern space.
AMI chief executive Lucy Harper said: "Applied microbiology has the potential to shift the global community's approach to tackling some of today's most significant challenges, from antimicrobial drug resistance and environmental sustainability to the safe supply of food.
"That's why it is so important to spotlight those who study and work in applied microbiology, recognise capabilities and celebrate professional achievements through our prestigious awards," she said.
To find out more, click HERE.