The Lundquist Institute (TLI) start-up company, Vitalex Biosciences, has been awarded an SBIR Phase 2 grant from the National Institute of Allergy and Infectious Diseases (NIAID) at the National Institutes of Health. The grant is for Vitalex's VX-01, a monoclonal antibody (mAB) programme targeting the debilitating indication of the fungal disease, mucormycosis.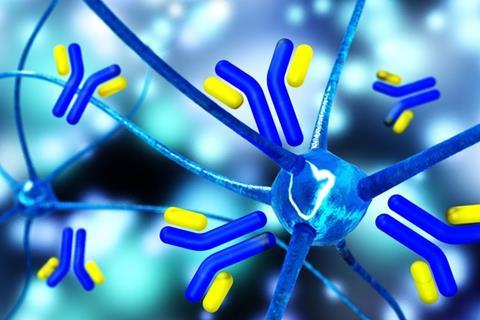 This serious fungal infection often occurs in people who are immunocompromised and is spreading throughout the world. Mucormycosis is only curable when diagnosed in its early stages.
Despite debilitating surgical disfigurement and adjunctive fungal therapy, the overall mortality rate from mucormycosis is 50%, and approaches 100% in patients with disseminated disease, persistent neutropenia, or brain infection. With the global prevalence of mucormycosis on the rise including among COVID-19 patients, Vitalex's VX-01 is a first-in-class mAB therapy targeted to prevent and control the infection and dissemination of the disease.
Scaling up
Vitalex will be focusing on the scaling-up and manufacturing of VX-01 to allow the completion of its Investigational New Drug (IND)-enabling Good Laboratory Practice (GLP) toxicology study.
With the support from NIAID/NIH's crucial SBIR Phase 2 grant award, the company will be partnering with BrevisRefero Corporation for Chemistry, Manufacturing and Controls (CMC) programme management and technical oversight, as well as JOINN Biologics for the process/analytical development and manufacturing of VX-01. Vitalex Biosciences is in residence at BioLabs at The Lundquist, a state-of-the-art incubator space for life science start-ups.
"We are very proud to have received this prestigious award from NIAID," said Ashraf Ibrahim, PhD, an Investigator at The Lundquist Institute and the founder and CEO of Vitalex Biosciences.
"This is a significant breakthrough for us and demonstrates the importance of developing and manufacturing an mAB therapy that can prevent this highly infectious, and debilitating disease now spreading throughout the world."