The finalists have now been announced for the Applied Microbiology International Awards 2022, which take place in London on November 29.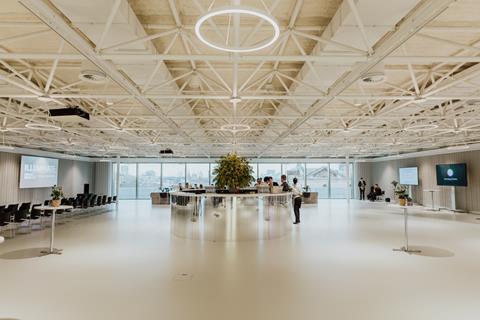 They whittled the impressive nominations down to the final shortlist ahead of the event, which celebrates the brightest minds in the field and promotes the research, groups, projects, products and individuals who are shaping the future of applied microbiology.
The WH Pierce Prize is awarded to a scientist who has used microbiology to make a significant contribution to One Health advancements.
The finalists for the prize are Christopher Stewart from Newcastle University; Muinah Fowora from the Nigerian Institute of Medical Research; and Joshua Quick of the University of Birmingham.
The Dorothy Jones Prize goes to a scientist who has used microbiology to make a significant contribution to our understanding of terrestrial life, rhizospheres and soil microbiomes, or to the preservation of our global ecosystem.
The shortlist for the Dorothy Jones Prize includes Juliana Almario, of the University of Lyon; Jose Luis Balcazar, of The Catalan Institute for Water Research; Jennifer Pett-Ridge, Lawrence Livermore National Laboratory; and Davide Bulgarelli, University of Dundee.
The Basil Jarvis Award is presented to a microbiologist who has made a significant contribution to food safety, food fermentations and food security.
The finalists for the Basil Jarvis Award are Kolawole Banwo, University of Ibadan; Jorge Gutierrez-Merino, University of Surrey; Afolake Atinuke Olanbiwoninu, Ajaya Crowther University; and Tanushree B Gupta, Hopkirk Research Institute (Agresearch).
Finally, the finalists for the Applied MIcrobiology Product of the Year Award are ProButyrate®, by Tesseract Medical Research; Innovate Autosampler III, from Hygiena; Greenswitch®, from Advanced Bioprocess Development Ltd; and Biological Sunscreen, from RVS College of Arts and Science.
This year, AMI will be welcoming Professor Sir Jonathan Van-Tam MBE, Pro-Vice-Chancellor for the Faculty of Medicine & Health Sciences at the University of Nottingham and an Honorary Fellow to the awards night.
The awards will be presented during a three-course meal at the stunning Illuminate venue at the Science Museum, UK.
To find out more and to book your ticket, click HERE.