Two of Britain's largest government funding bodies have announced a £16 million funding call focused on developing foods such as plant-based, cultivated meat, and fermentation products.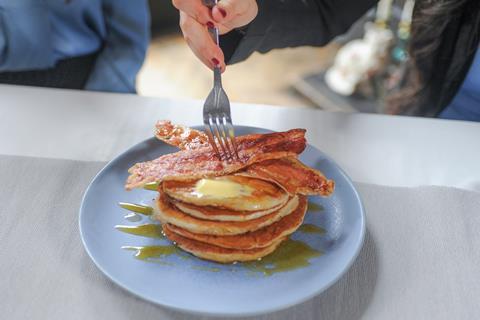 The Biotechnical and Biological Sciences Research Council (BBSRC), the UK's biggest public funder of non-medical bioscience, and Innovate UK have committed the funding in a joint investment to drive forward novel, resource efficient, low-emission food production systems.
These public funding commitments will be allocated to groundbreaking scientific research and help high-potential British innovators scale up production to bring new sustainable proteins to market.
The announcement has been welcomed by the Good Food Institute Europe, a NGO working to advance these foods as part of a more sustainable, secure and just food system.
Linus Pardoe, UK policy manager at the Good Food Institute Europe, said: "It's fantastic news that some of Britain's biggest funding bodies are stepping up their investments in research that will help develop a strong sustainable protein sector in the UK, making these foods more appealing and affordable.
"As well as helping meet growing consumer demand for healthier and more sustainable food, this funding will deliver on the UK's environmental targets and reduce reliance on imports. Following last week's Horizon Europe call, this is further evidence that governments are starting to recognise the need to invest in these foods."